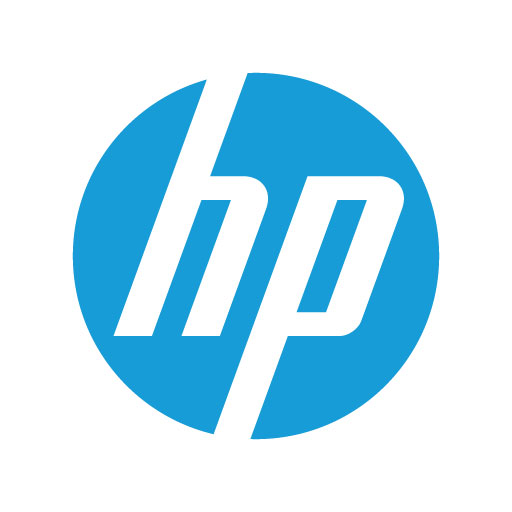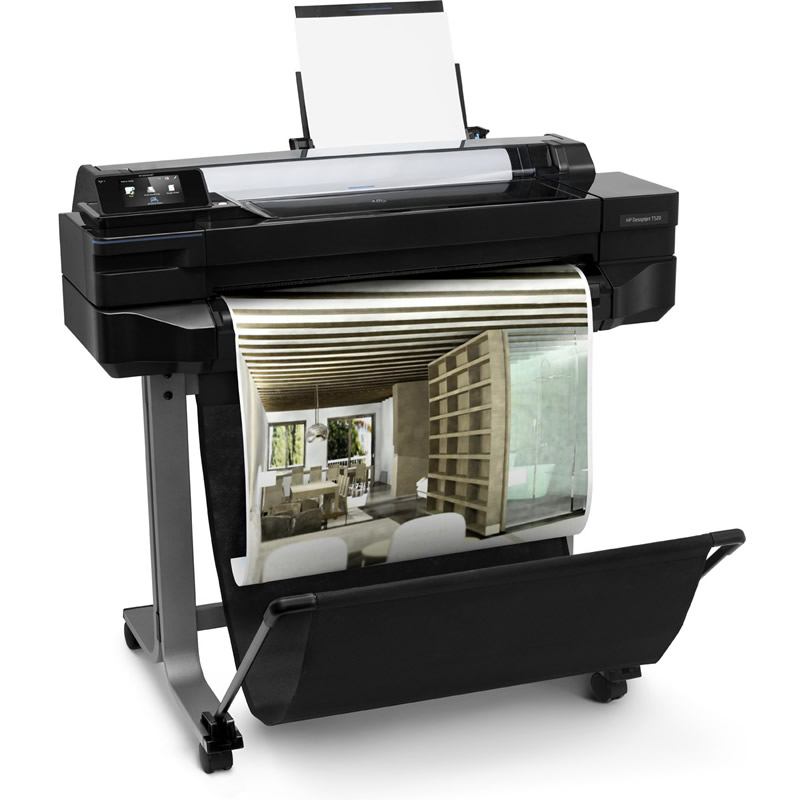 HP Designjet T520 E-printer 24 - CQ890A
This is our Best Selling Wide Format Printer for the CAD/GIS Market. The Printer is well suited for a small Architect's print room, Main Contractors & Engineers. This printer is a new model but would replace the old HP Designjet 500. The memory which is important now due to so many PDF files being used is 1 GB which will last well for many years to come, no more patient spooling of documents.

It prints fast at just 35 seconds per A1 document and boosts a touch screen system with the ability to print via your mobile phone when your out on site. The T520e printer comes with a standard 1 year warranty from Hewlett Packard with all post warranty handled by CAD Supplies.

For information on Inks & paper for this system please click on the link below as it will show you the costs involved and also any additional parts or Extended warranties you may wish to purchase.
(RRP € 1399.00)
Sale Price: € 1125.00
Add to Cart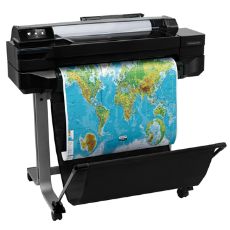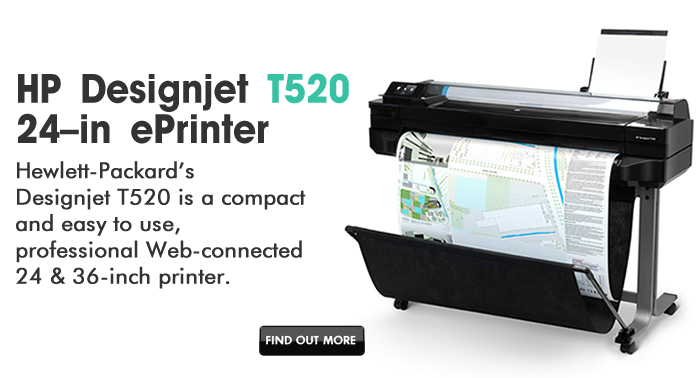 Key Details
Print Speeds:
35 Seconds per A1 Drawing
Connectivity:
USB, Network & WiFi
Memory:
On-board Memory of 1GB - Good
Comes With:
24" Printer, Inks, Printheads & Stand.
Special Offer
Qty per pack: 500 Sheets
Xerox Performer A4 Office Paper 80gsm
Everyday Office Paper

Add to Cart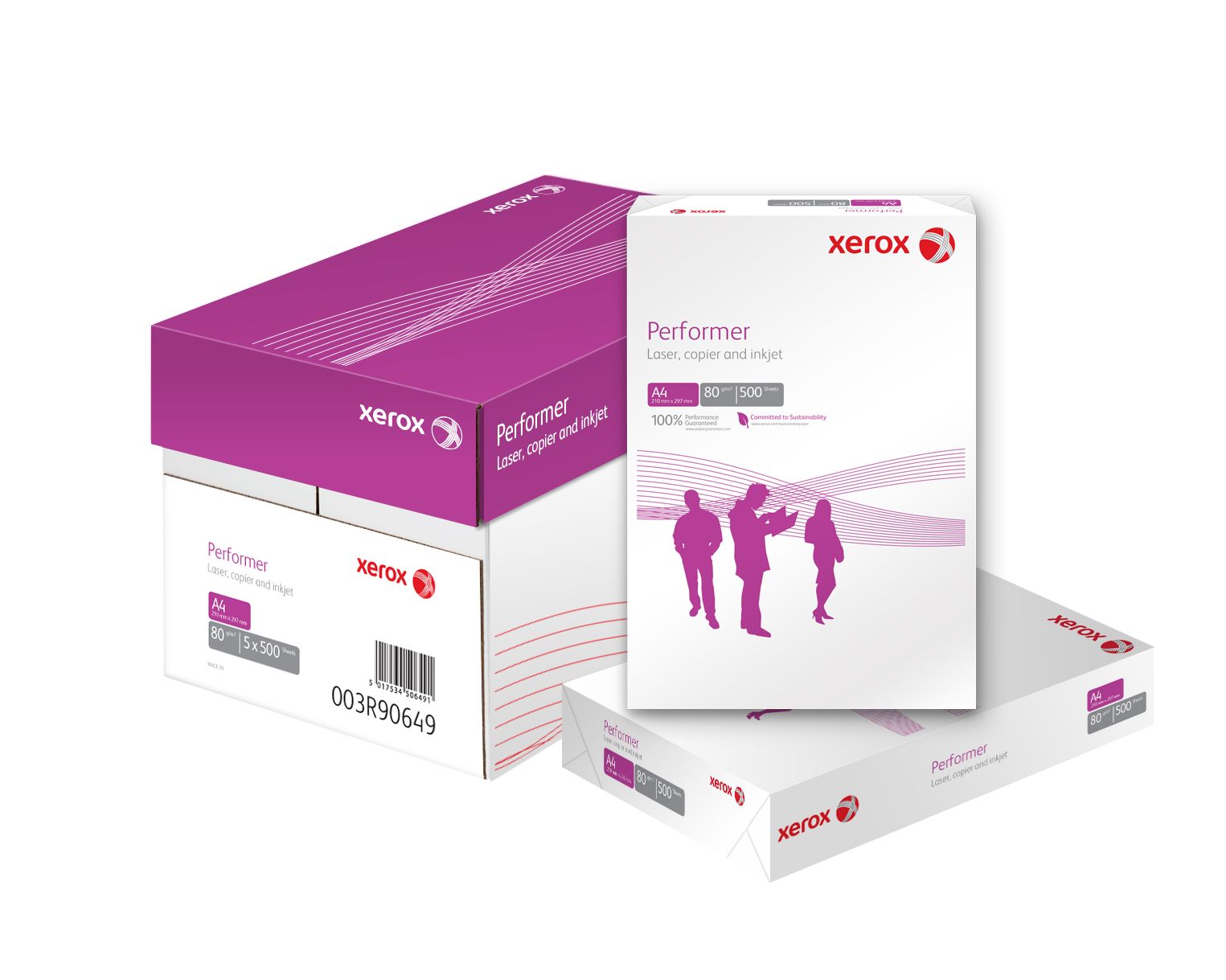 | | | | | |
| --- | --- | --- | --- | --- |
| Qty | 5+ | 10+ | 20+ | 30+ |
| Price | €3.99 | €3.79 | €3.49 | €3.29 |
CAD Print
Bureau
Express Plan Printing
Latest News
Welcome to the new CAD Group Website 2015.

We have always prided ourselves in putting the customer's needs first, so when designing our new website we decided it was best to divide the company into 3 sections so you have a clearer picture off where you need to browse.

• CAD Supplies - Plotter Supplies
• CAD Digital - Wide Format Solutions
• CAD Print - Express Plan Printing

You can navigate though our new state of the art website with ease and simplicity, knowing it's one of the top CAD websites on the internet.

We have also signed a new dealership with G-Star design software.
G-star software is a brand new CAD platform powered by a completely new engine and a number of innovative technologies to make its graphic speed and user design experience from 3-5 times faster while drastically reducing graphic data and memory occupancy around 40%-50% less than any other CAD product of the same category.

You can check it out by going to the CAD Digital section or the link below:

Click Here