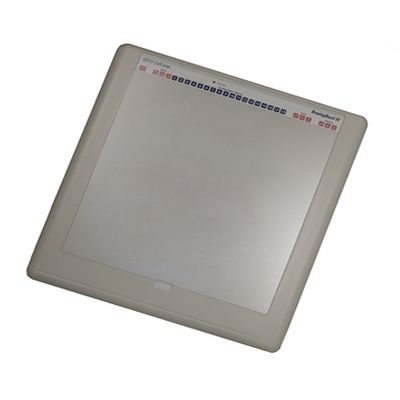 GTCO CalComp DrawingBoard VI A4 - SFA840037301R
For maximum productivity and creativity you need a graphics tablet that works with you in an efficient and natural manner. The Drawingboard VI smallformat graphics tablet is the industry leader for demanding CAD GIS and graphic art applications.
Call for pricing



Ph: 049 433 0019
Add to Cart
Key Details
GTCO CalComp DrawingBoard VI 12x12 A4 + No Pointing
Special Offer
Qty per pack: 2 Rolls
Tracing / Sketch Roll 375mm x 20m 42gsm
Perfect for Sketching over with Biro ...

Add to Cart

| | | | |
| --- | --- | --- | --- |
| Qty | 2+ | 4+ | 6+ |
| Price | €9.49 | €8.49 | €7.98 |
CAD Print
Bureau
Express Plan Printing
Latest News
Welcome to the new CAD Group Website 2015.

We have always prided ourselves in putting the customer's needs first, so when designing our new website we decided it was best to divide the company into 3 sections so you have a clearer picture off where you need to browse.

• CAD Supplies - Plotter Supplies
• CAD Digital - Wide Format Solutions
• CAD Print - Express Plan Printing

You can navigate though our new state of the art website with ease and simplicity, knowing it's one of the top CAD websites on the internet.

We have also signed a new dealership with G-Star design software.
G-star software is a brand new CAD platform powered by a completely new engine and a number of innovative technologies to make its graphic speed and user design experience from 3-5 times faster while drastically reducing graphic data and memory occupancy around 40%-50% less than any other CAD product of the same category.

You can check it out by going to the CAD Digital section or the link below:

Click Here